African Twig Mantis (Popa spurca) Family- Mantidae.
The following pictures are of a female Popa spurca, which have died due to an old age, although when I opened her up, it looked like she should have being still able to produce one more ootheca.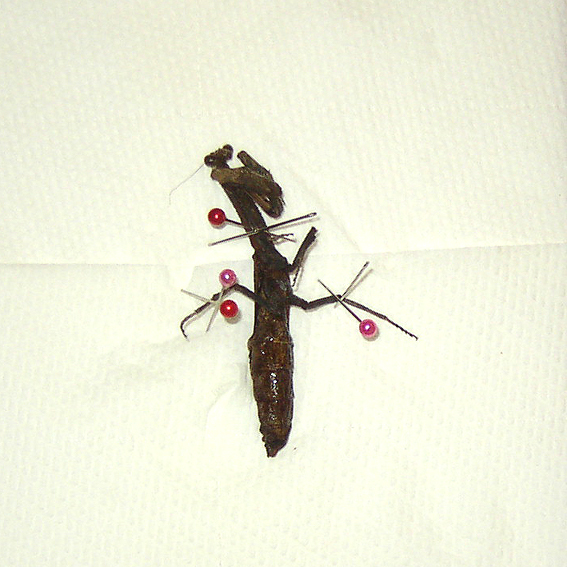 First, I have pinned her on her back, to cut her abdomen, as i wanted to dry her in the up-right position.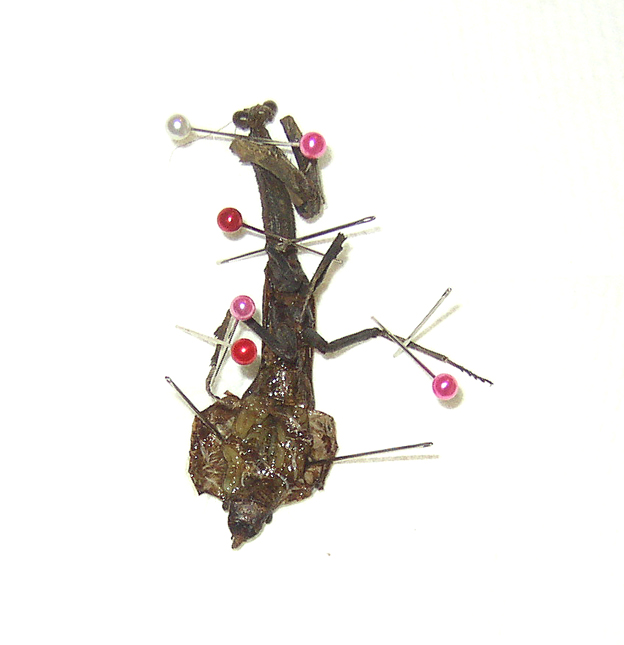 I have secured her abdomen to make sure that is does not move so that i can start cleaning it out.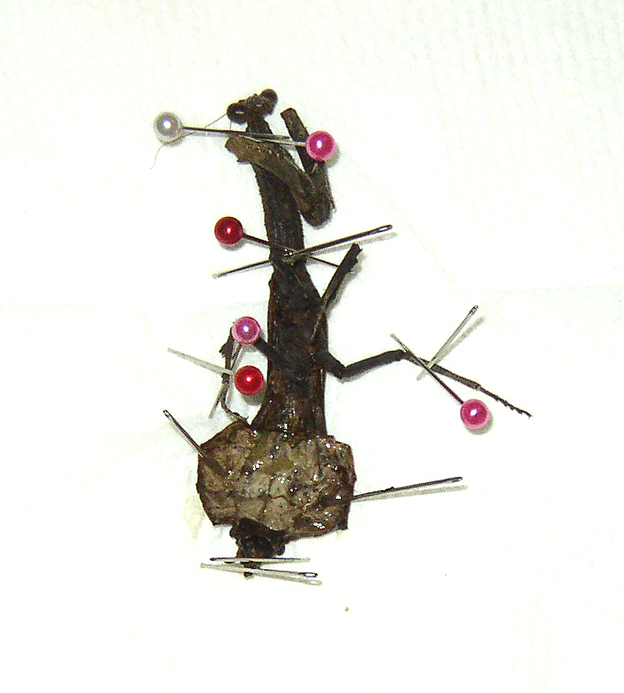 After cleaning her out, it was very important to take as much moisture as possible. The less moisture possible will mean less descoloration in the drying process.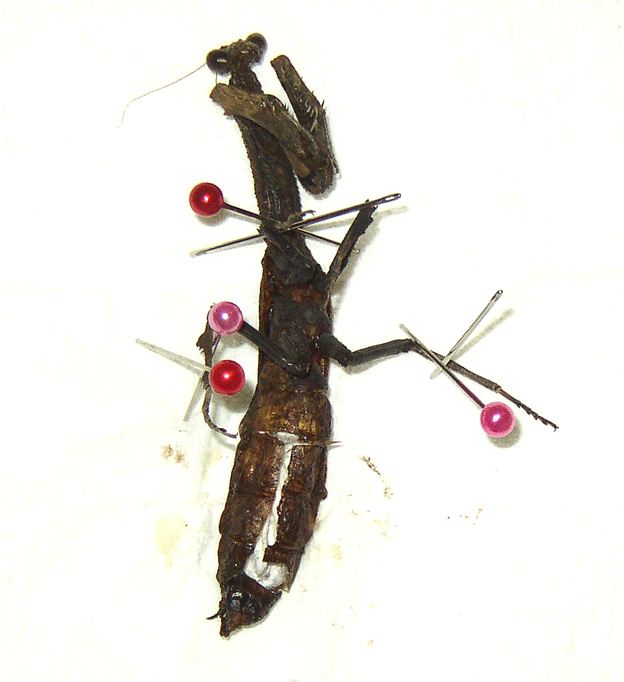 After making sure what there are no hallow spaces in her, i closed her abdomen up.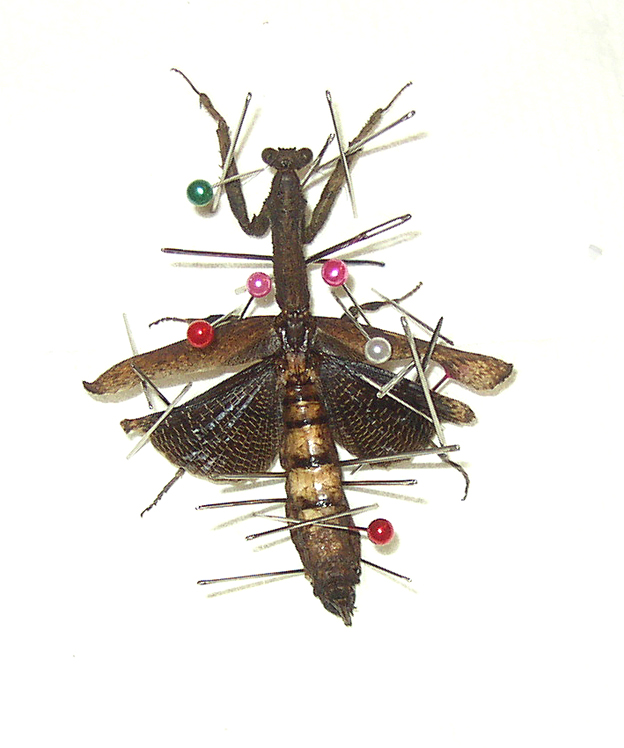 I then flipped her in the up-right position, and made sure to pin everything down firmly.