Stick Bug (Diapherodes gigantea) Kingdom- Animalia. (No PSG Yet)
The following pictures are of a female Diapherodes gigantea, which have died shortly after being mated with a male. The autopsy have showed to me, that she have starved her self to death :(!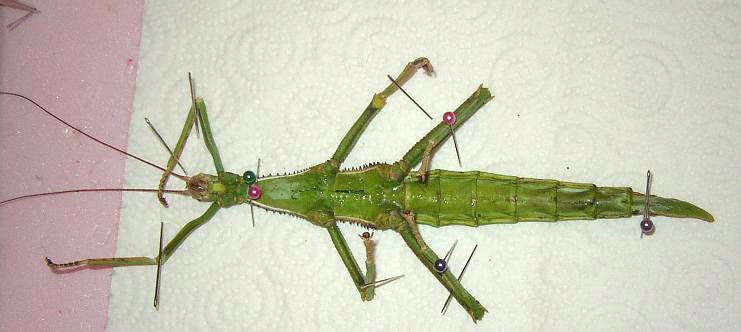 First, i have made two incisions on the under side of the phasmid. The first incision i made on the thorax, and second on the abdomen. I have also pined her body, so that it does not move and the legs are not in the way.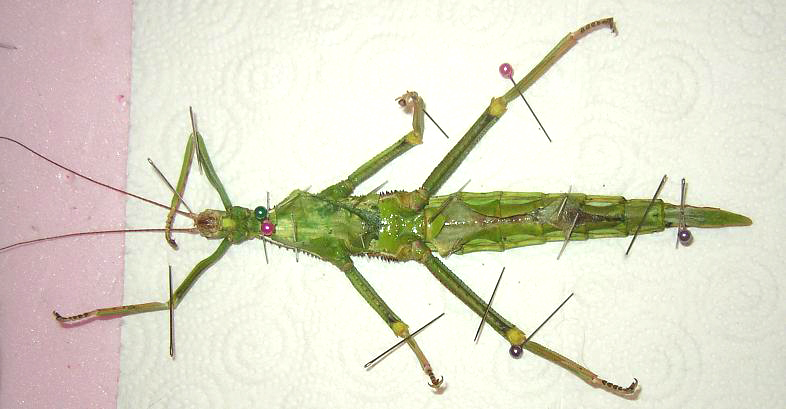 Above, you see the exoskeleton being held apart with some needles. At this point i have wiped as much of moisture as i could with a paper towel. You have to remember, when wiping and cleaning the phasmid from the inside, to leave the "skin" under the exoskeleton, other wise she will loose most of her color.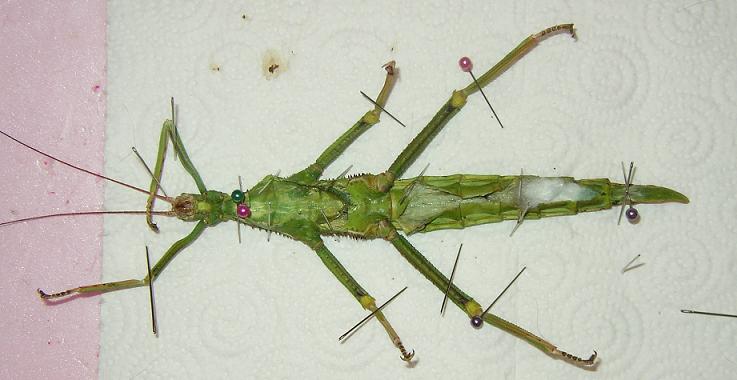 After as much as possible of the moisture have being taken away, i began staffing her with Cotton to make sure that she does not loose her shape.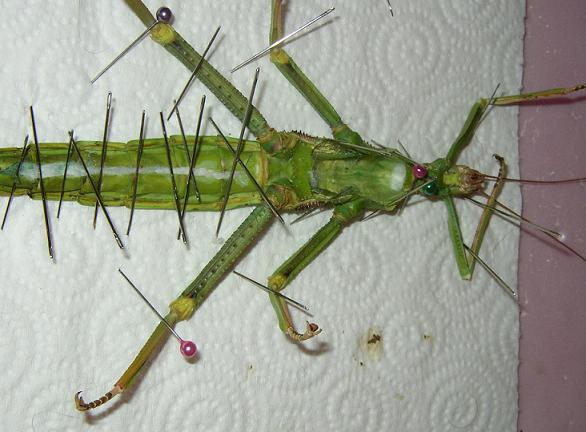 Here you can see that i have filled her abdomen with Cotton, and have pinned it shut with needles. It does not have to be perfect, as the under side of the phasmid will be facing the paper/ back side of the frame.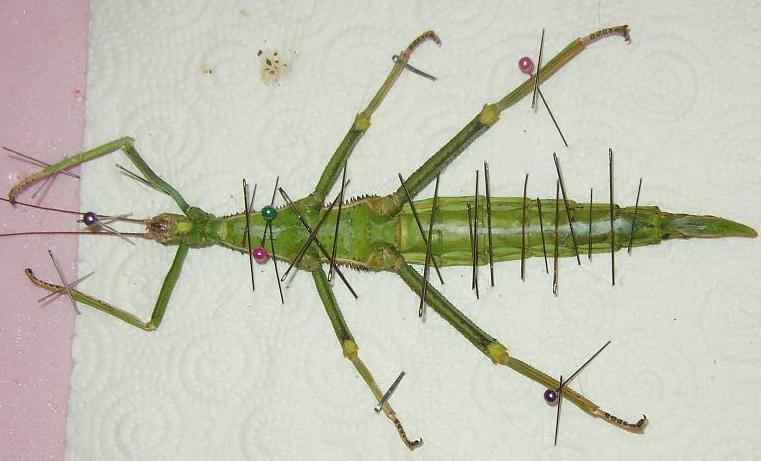 I have also done the same thing with the Thorax, which actually worked out quite well. At this point, i made sure that all of the legs and antanae are being held in the correct position. Then I have placed it in a dry, warm place to make sure there is absolutely no moisture left.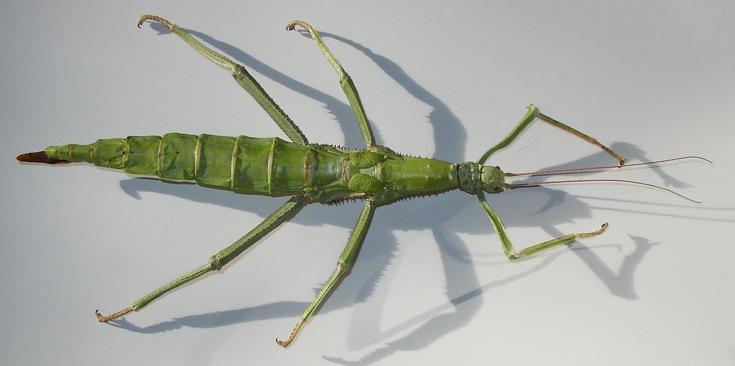 3 days later, she became fully dried, and is still as green as when she was alive :)!